ARDA has been incredibly busy in the past few months. We have been diligently working on a number of different projects aimed at promoting positive social change through effective communication strategies.
 The progress made through the CIPP project is something that fills us with pride. The team has been on a mission to give grassroots community women the tools they need to fight against violence and violent extremism while shining a light on their potential as peacebuilders.
We're thrilled to share that we've trained over 500 women through various initiatives, including Women's Critical Discussion Groups (WCDGs) and other community and media activities. To really give voice to the women who have come through our programs, we introduced a special spotlight segment on our radio show. This allowed 45 women to share their unique thoughts and ideas on the topics of discussion. Additionally, we broadcast highlights from 21 community peace events, all self-facilitated by the members of the 21 Women's Critical Discussion Groups (WCDGs) during the third year of our project.
As a team, we also made our voices heard by celebrating International Women's Day in a big way. We put together a special feature radio program with the theme "Gender Equality Today for a Sustainable Tomorrow". We even produced a short documentary that showed how community women contributed to the campaign.
Finally, we joined millions of people around the world to #BreakTheBias with the #DropItChallenge, in honor of International Women's Day. We pledged to drop norms, practices, traditions, or customs that hold women back from thriving. As a foremost media development communications organisation, we couldn't be more proud to contribute to work that empowers women and promotes equality.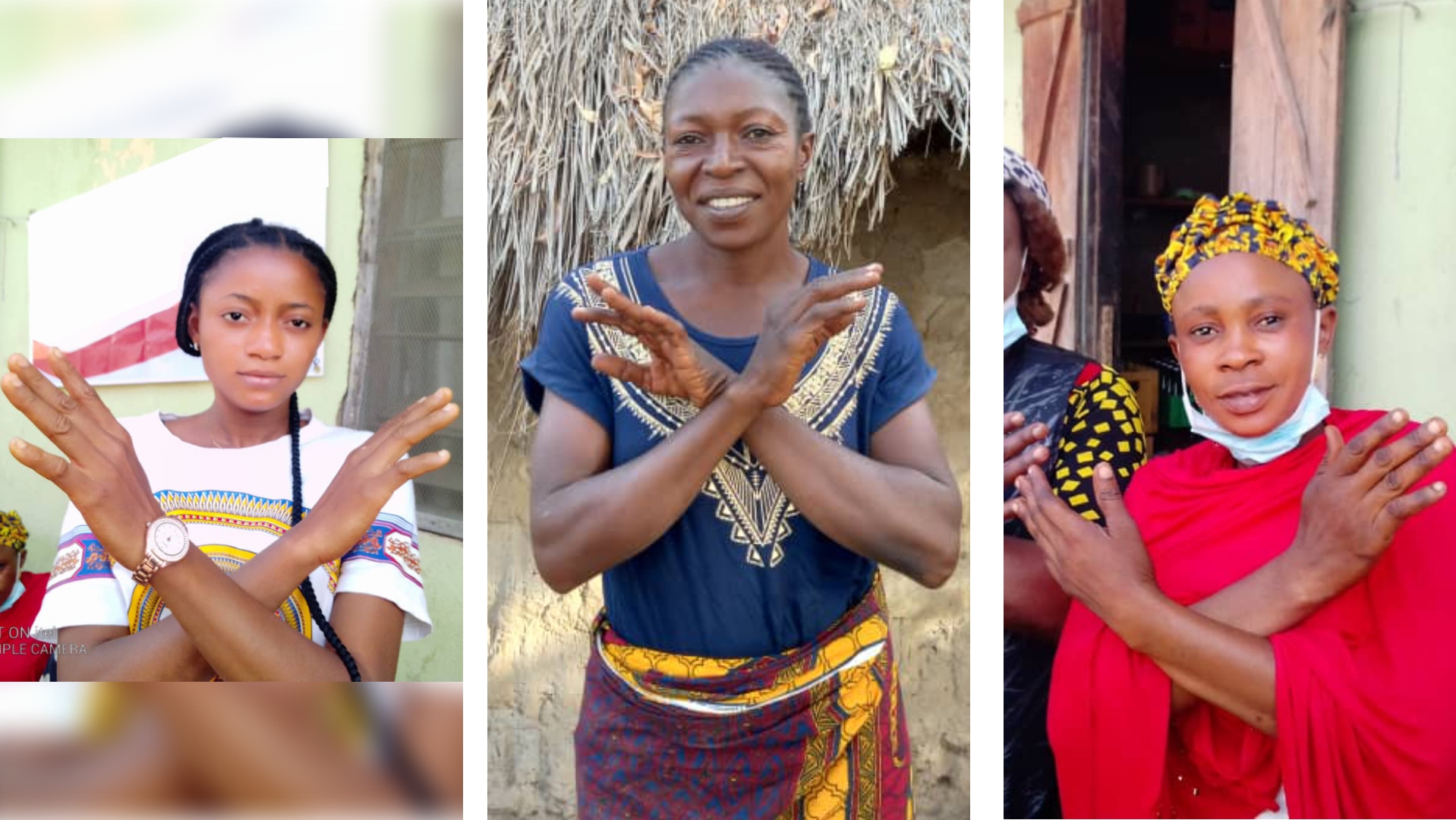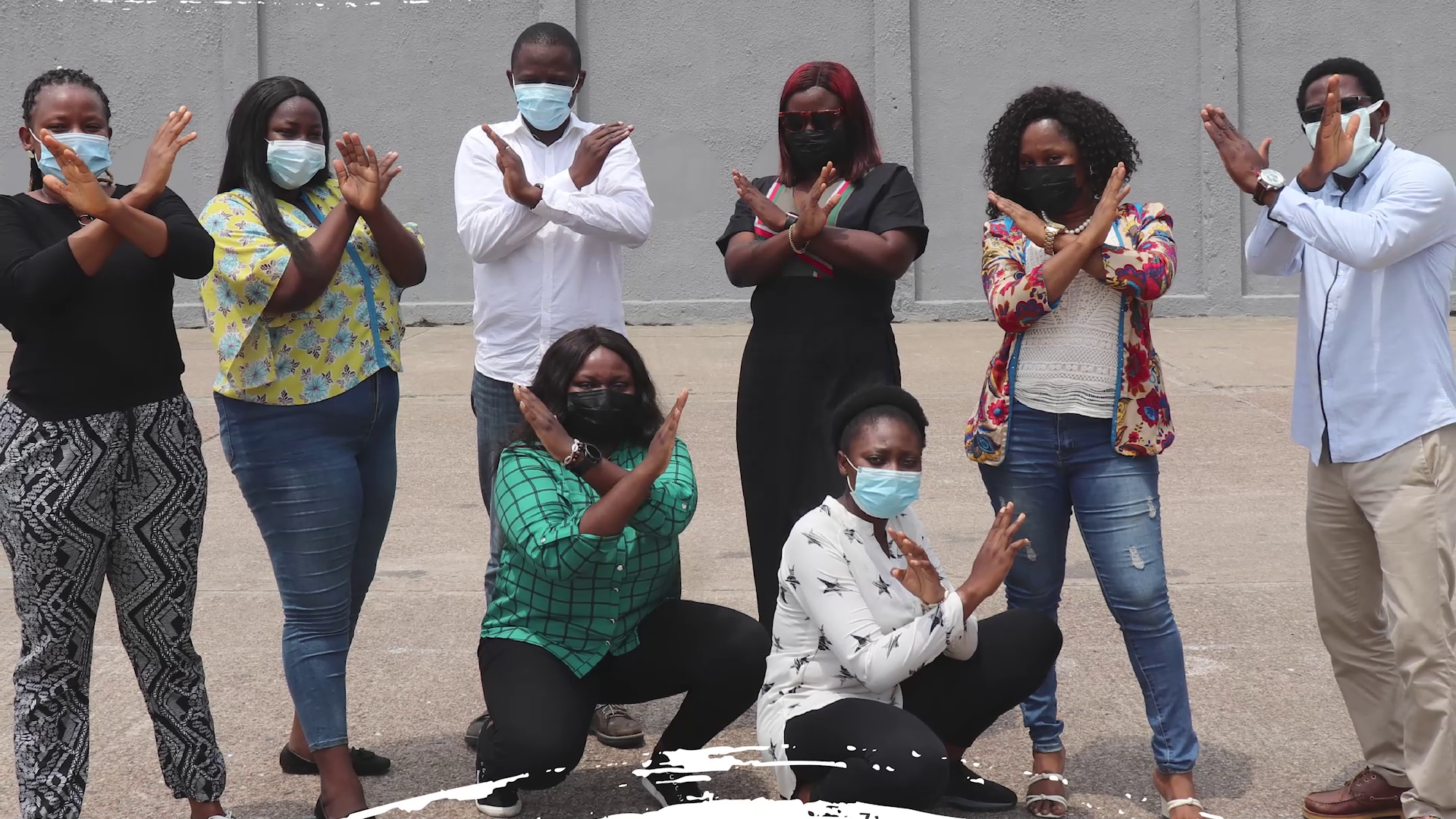 We are thrilled to report that our recent cohort of WCDGs was a great success. Through our program, 168 grassroots community women were able to significantly improve their agency and self-efficacy. Over the course of 18 weeks, these women attended scheduled meetings where they engaged in meaningful discussions about different strategies to promote peace. Through the completion of weekly tasks, they gained greater insight and were able to enlighten other community members, which ultimately allowed them to make significant contributions to peace processes within their communities. The positive impact of our program can be seen through the many inspiring testimonials we have received from participants and we are delighted to share a few.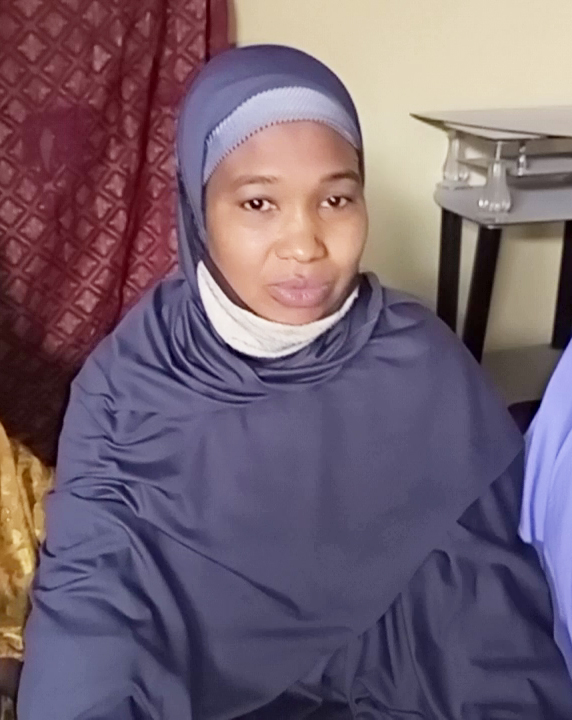 Za'aratu Yahaya Tafida, Member, Jakara WCDG, Kano Municipal LGA, Kano State.
"Thanks to the Wake Daya radio program, we have been able to positively impact the lives of those in our community who are in need of our help. One of such instance was when we came across a drug addict who was sleeping by a refuse dump. With our newfound knowledge and network, we were able to not only get her the medical attention she needed but also get her on the path to recovery. As a result of our efforts, she has been able to pick up the pieces of her life and start afresh. She even recently got married and had a child. Our efforts as a group have been met with remarkable success, and we are proud to continue changing lives, one at a time."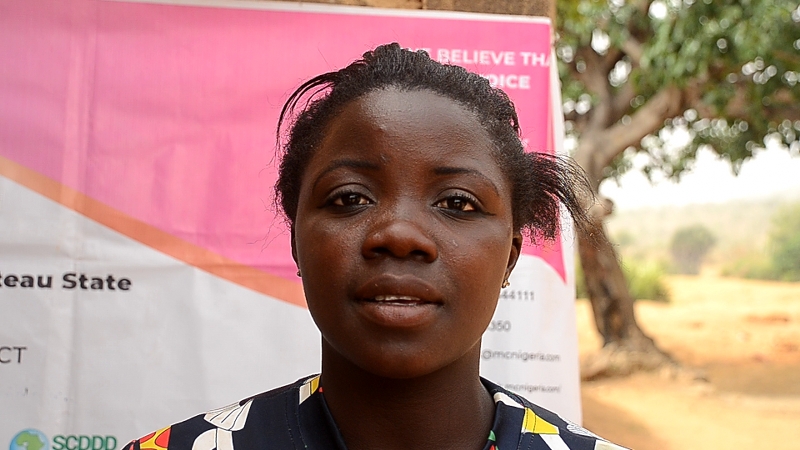 As a former seller of local beer, I realized that if I continued with my business, I would be indirectly encouraging violent behavior. Initially, I did not feel welcome in the group due to rumors being spread about me. However, as I continued to interact with the other women, I felt more accepted and my relationship with other community members improved as well.
Furthermore, the skills I acquired during our weekly meetings have come in handy in resolving conflicts using dialogues to resolve issues peacefully. I am grateful to the project for building my capacity to manage disputes, and it is my desire to teach the same knowledge to other women to foster peaceful coexistence." Florence Tonsinen, Member, Yelwa WCDG, Barkin Ladi LGA, Plateau State.
"Since joining the women's group, my knowledge about violence and its contributing factors has improved significantly. One of the things I learned through our weekly discussions was the effect of alcohol on the community and how it can lead to disturbances.
Field Visits – Here's some of what we learnt!
ARDA was on the field recently and visited 19 communities across the CIPP project States. The team met with some members of the WCDGs and used the opportunity of the visit to speak to some community leaders, radio presenters and frequent callers of the radio programs…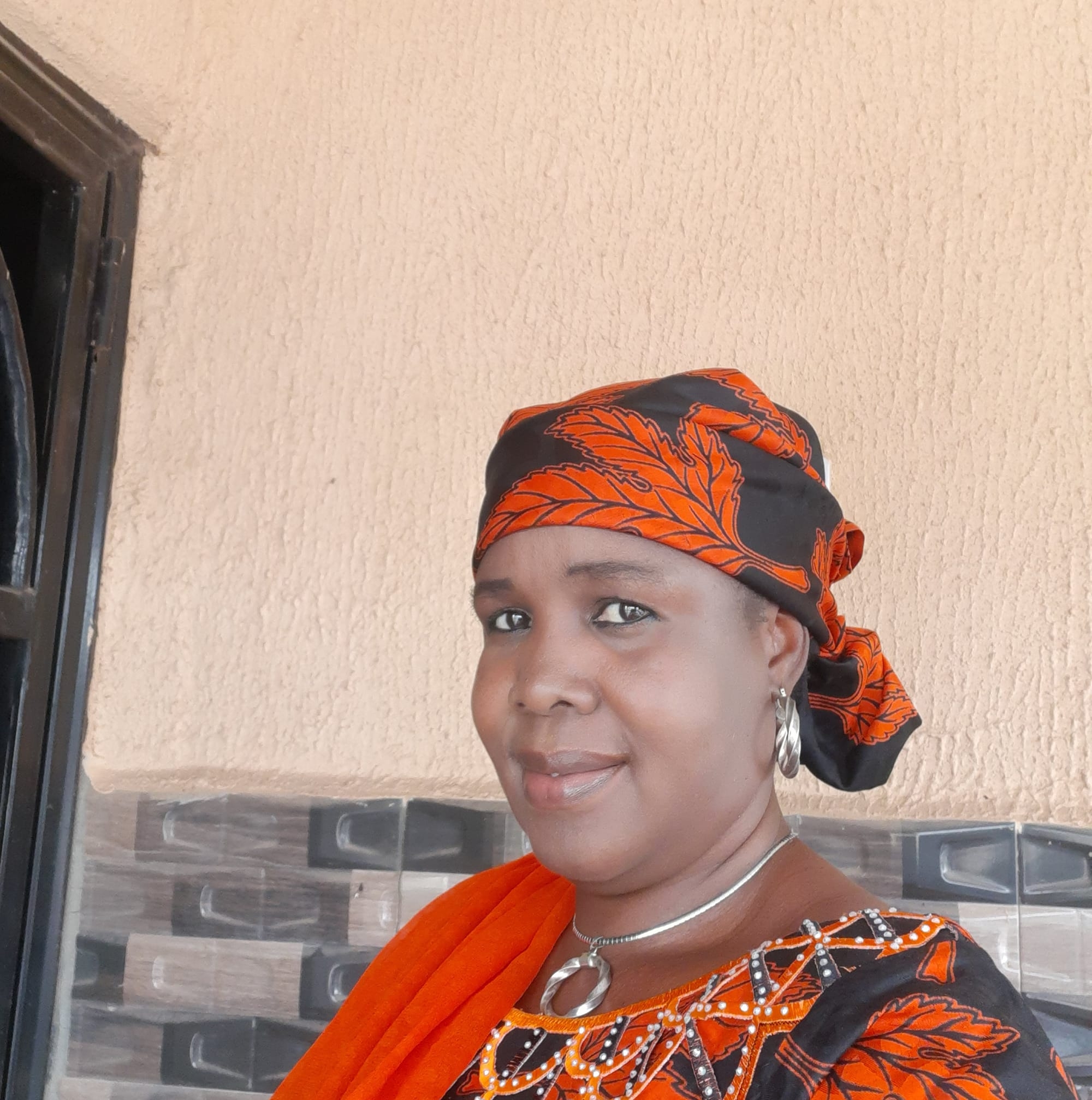 Zainab Babaji, On Air Personality(OAP), Peace FM, Plateau State.
"The Wake Daya radio program came at the right time. Plateau State has been dealing with violent crisis and the people have been yearning for interventions and projects that would impact the people to foster the peace that existed in the past. While anchoring the program, I hear how happy listeners are when making their contributions. I am grateful to the organizers of this project, as it has helped us to foster peace in our communities. I like the radio drama because it captures every segment of human existence, and every episode has a lesson that people can learn and apply to enjoy peaceful co-existence."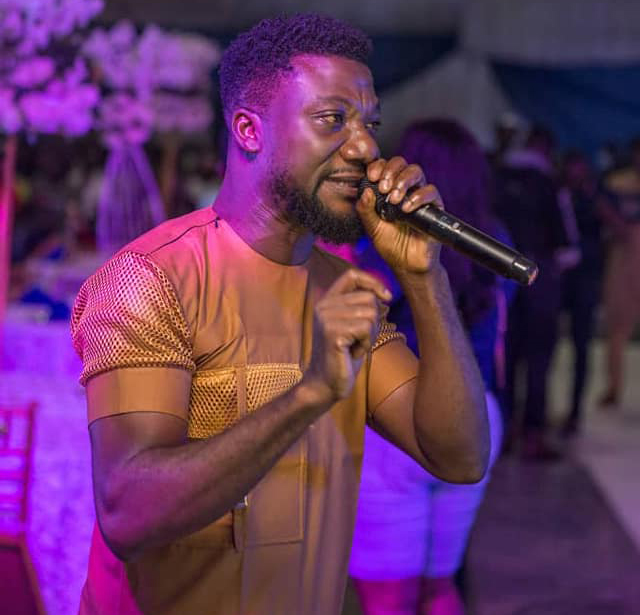 Henry Iponle, Radio Presenter, Benue State.
"Hosting the My Neighbour My Friend radio program has improved my knowledge regarding peace and other development issues. During a meeting at my workplace, my supervisor was speaking to us on hate speech and fake news, and of all my colleagues, I was the only one who was able to speak confidently about the topic. I was able to do this because of the resources provided by the ARDA OAP Discussion Guide. The program has also significantly improved the lives of listeners. Recently, some members of the Agbouhul community led by the women leader brought some farm produce to the radio station to appreciate the station for contributing to peace in their community. They specifically cited the My Neighbour My Friend radio."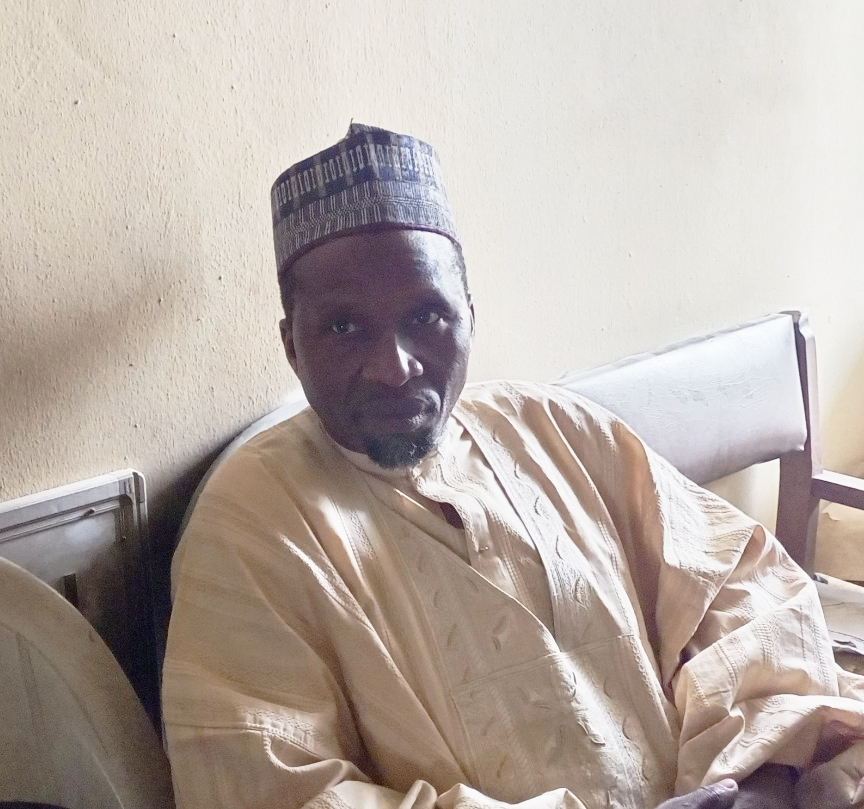 "I was so impressed to learn about what the Wake Daya women's group are doing in the community, encouraging community children to go back to school."
Alhaji Muhammed Mohabuqs (Tudun Nufawa community leader), Jakara Community, Kano municipal LGA, Kano State.