On the CIPP project, ARDA continues to build the capacity of grassroot community women to combat violence and violent extremism and showcase their potential as peacebuilders. So far, over 500 women have been trained through the Women's Critical Discussion Groups (WCDGs) and other community and media activities. To ensure that we continued to amplify the voices of past members of the groups, we introduced a spotlight segment on the radio program where 45 women were able to share their thoughts and ideas on the topics of discussions. ARDA also produced and broadcasted highlights of 21 community peace events, self-facilitated by the members of the 21 Women's Critical Discussion Groups (WCDGs) this third year.
We love to celebrate special days that recognize women globally and so we also held a special feature radio program to commemorate the 2022 International Women's Day themed ''Gender Equality Today for a Sustainable Tomorrow'' and produced a short documentary highlighting voices from community women who added their voice to the campaign.
Still on the International women's day, the ARDA team joined the rest of the world to #BreakTheBias by participating in the #DropItChallenge. The team struck a pose to drop various norms, practices, traditions and customs that hinder women from reaching their full potential.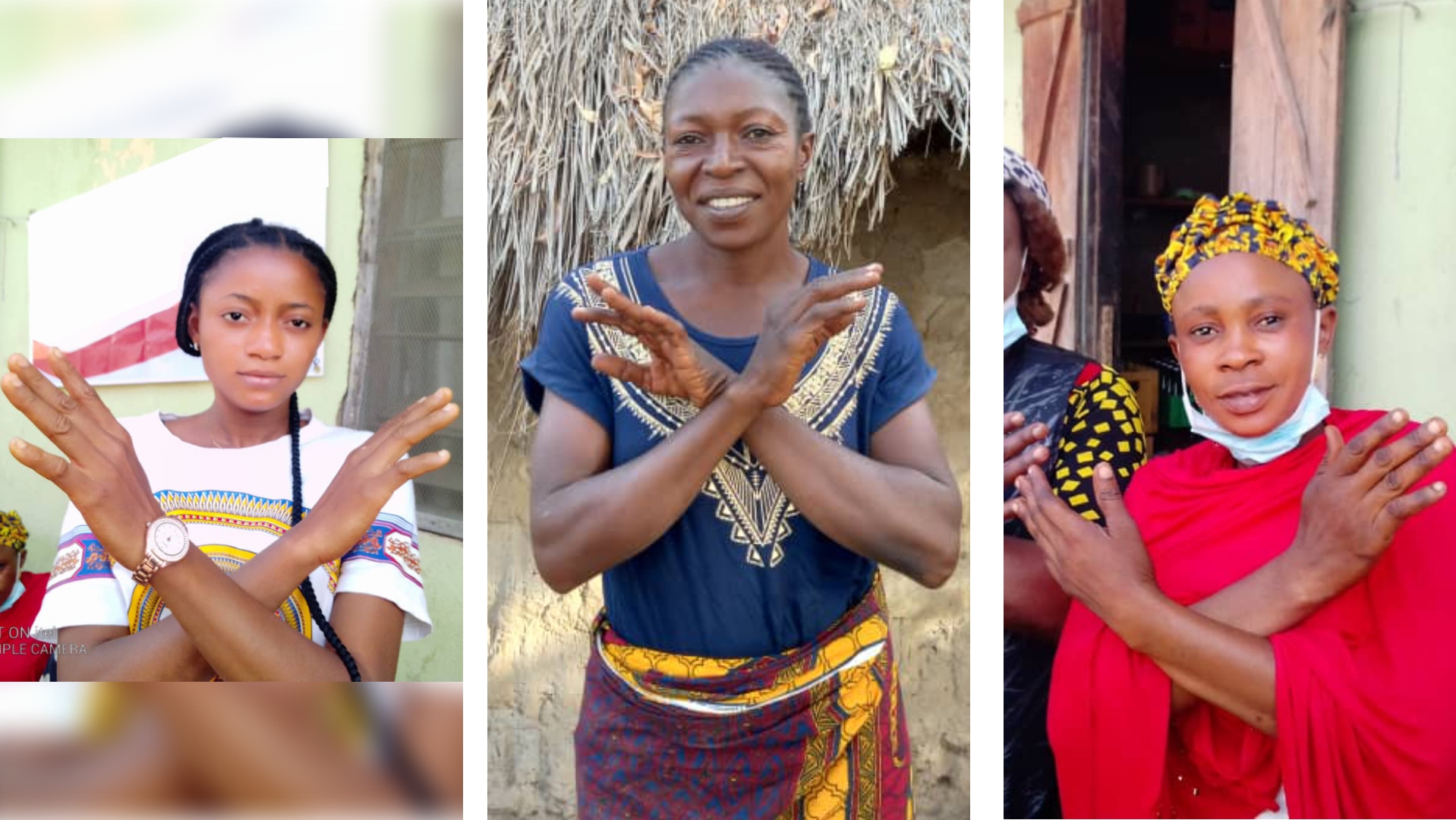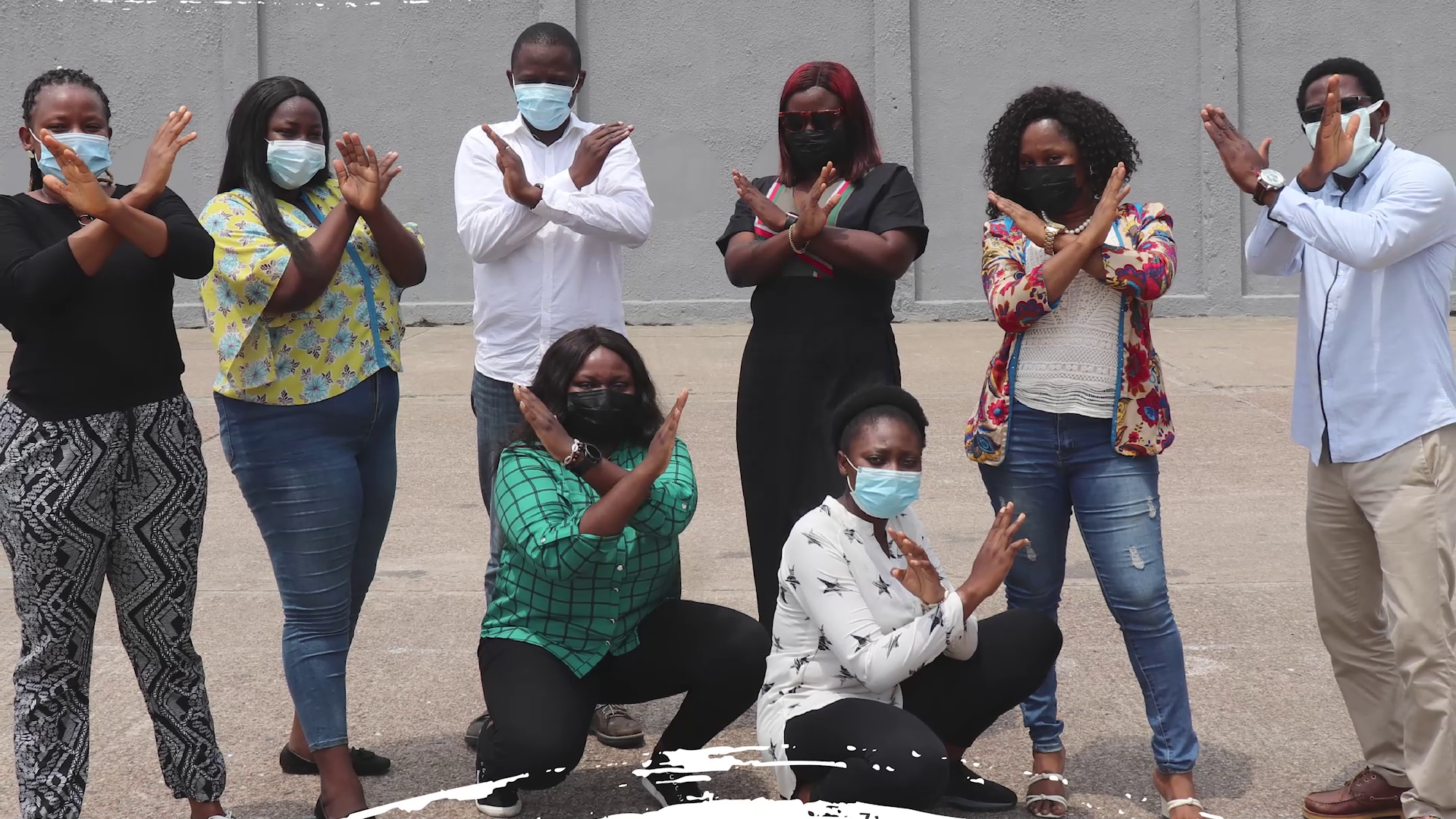 The 168 grassroot community women from the recently concluded season of WCDGs self-reported increased agency and self-efficacy. Following 18-weeks of scheduled meetings to discuss different strategies to promote peace and weekly tasks, which enabled them enlighten other community members, enabled them contribute to peace processes in their communities. Here are some testimonials…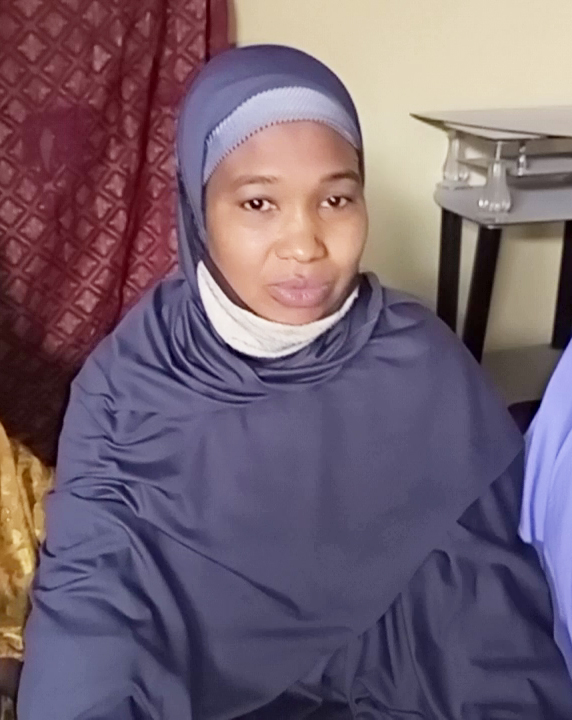 Za'aratu Yahaya Tafida, Member, Jakara WCDG, Kano Municipal LGA, Kano State.
''When we listen to the Wake Daya radio program, we also try to relate what we have heard to people in the community that we can help. One of the people we have used the knowledge we acquired to help was a drug addict who ran away from home and was sleeping in a refuse dump. This led to the woman becoming mentally unwell and she was taken to the hospital for medical care. Upon recovery, she got married and had a child, unfortunately, her husband abandoned her, which caused a relapse in her mental health. We, the WCDG members, stepped in and took her back to the rehabilitation center, which has helped her recover gradually. As a group, we will help her set up a business so she can sustain herself and her child. ''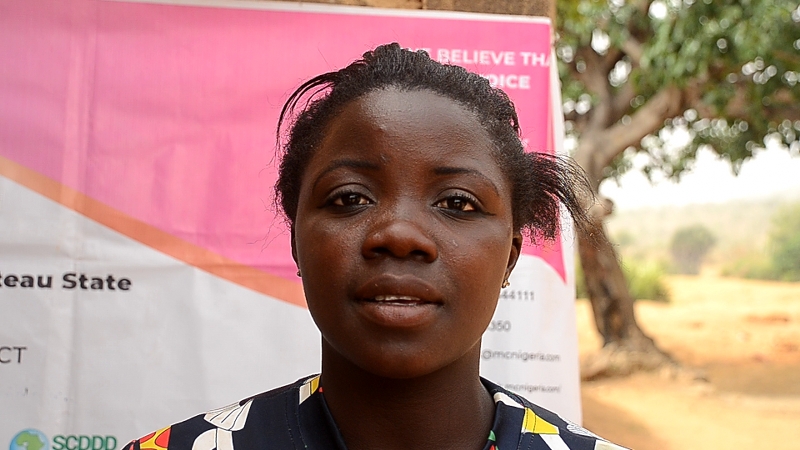 peace in the community and I knew that if I continued selling it, I would be encouraging violent behaviours. Also, when I first joined the group, I didn't feel so welcome because rumours  were spread about me but my continued interaction with the women made me feel more welcomed and improved my interaction with other members of the community. I have also used the skills I learnt during our weekly meetings to have a dialogue with a community leader that took part in spreading rumours about me. After the discussion, he thanked me for enlightening him and the issue has since been resolved. I am grateful to the project for building my capacity in resolving disoutes and my desire is to teach other women how to live peacefully.''  Florence Tonsinen, Member, Yelwa WCDG, Barkin Ladi LGA, Plateau State.
''Joining the women group have improved my knowledge on things that contribute to violence such as my former business of brewing and selling local beer (Brukutu). Through the weekly discussions, I learnt the effects of alcohol and how it contributes to disturbing
Field Visits – Here's some of what we learnt!
ARDA was on the field recently and visited 19 communities across the CIPP project States. The team met with some members of the WCDGs and used the opportunity of the visit to speak to some community leaders, radio presenters and frequent callers of the radio programs…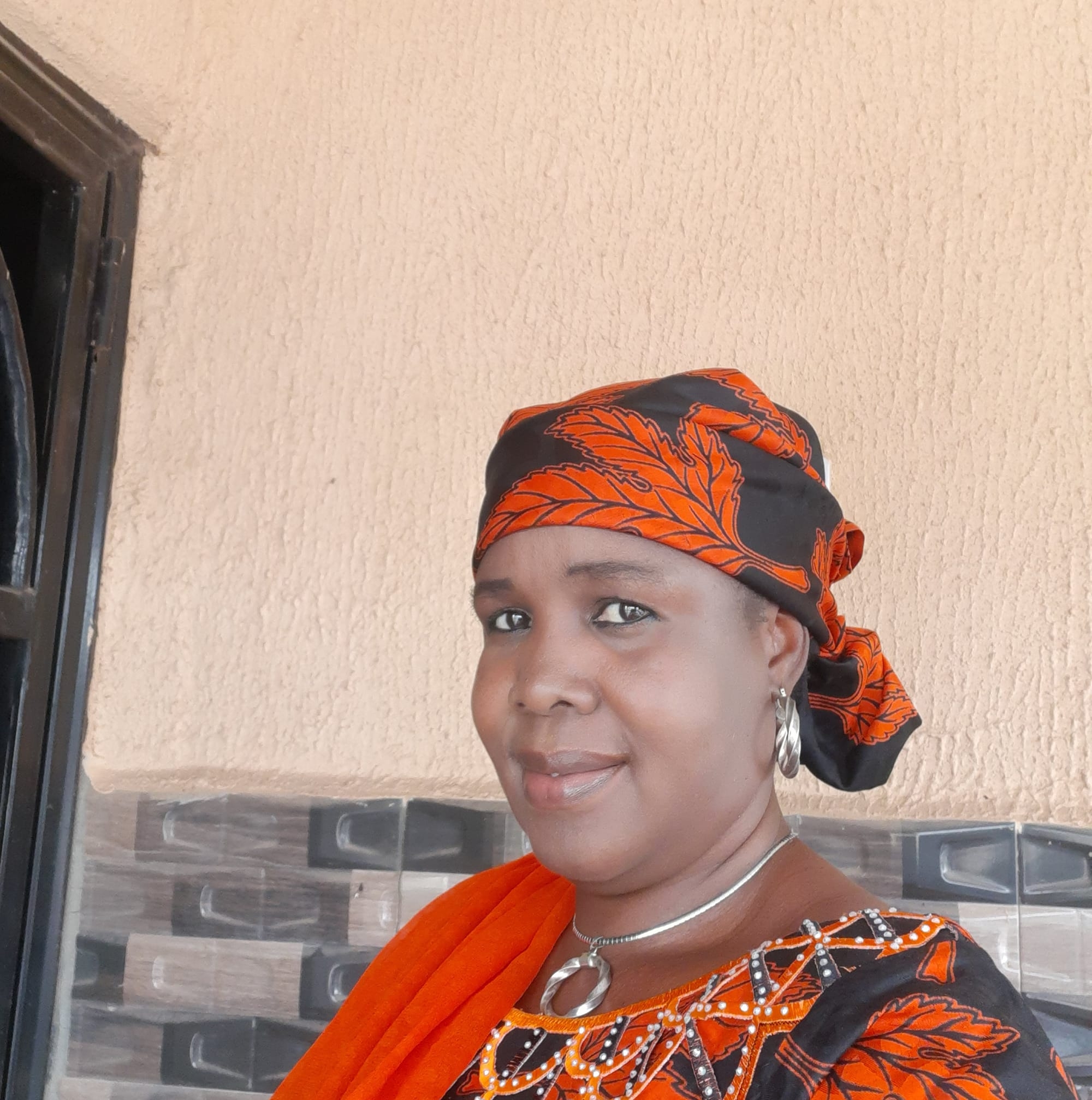 Zainab Babaji, OAP, Peace FM, Plateau State.
''The Wake Daya radio program came at the right time, as Plateau State has been dealing with violent crisis and the people have been yearning for interventions and projects that would impact the people to foster the peace that existed in the past. While anchoring the program, I hear how happy listeners are when making their contributions. I thank the organizers of this project, as it has helped us to foster peace in our communities. I like the radio drama because it captures every segment of human existence, and every episode has a lesson that people can learn and apply to live peacefully."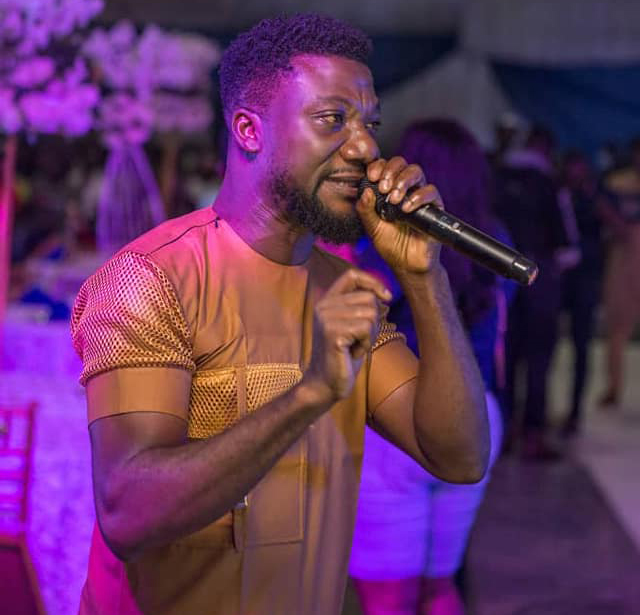 Henry Iponle, Radio Presenter, Benue State.
''Hosting the My Neighbour My Friend radio program has improved my knowledge regarding peace and other development issues. During a meeting at my workplace, my supervisor wanted to know about hate speech and fake news, and none of my colleagues could speak confidently about the topic, except me. I was able to do this because of the resources provided by the ARDA On-Air Discussion Guide. The program has also significantly improved the lives of listeners. Recently, some members of the Agbouhul community led by the women leader brought vegetables to the radio station to appreciate us for contributing to peace in their community. They specifically cited the My Neighbour My Friend radio program as a contributor to the decline in conflicts in their community.''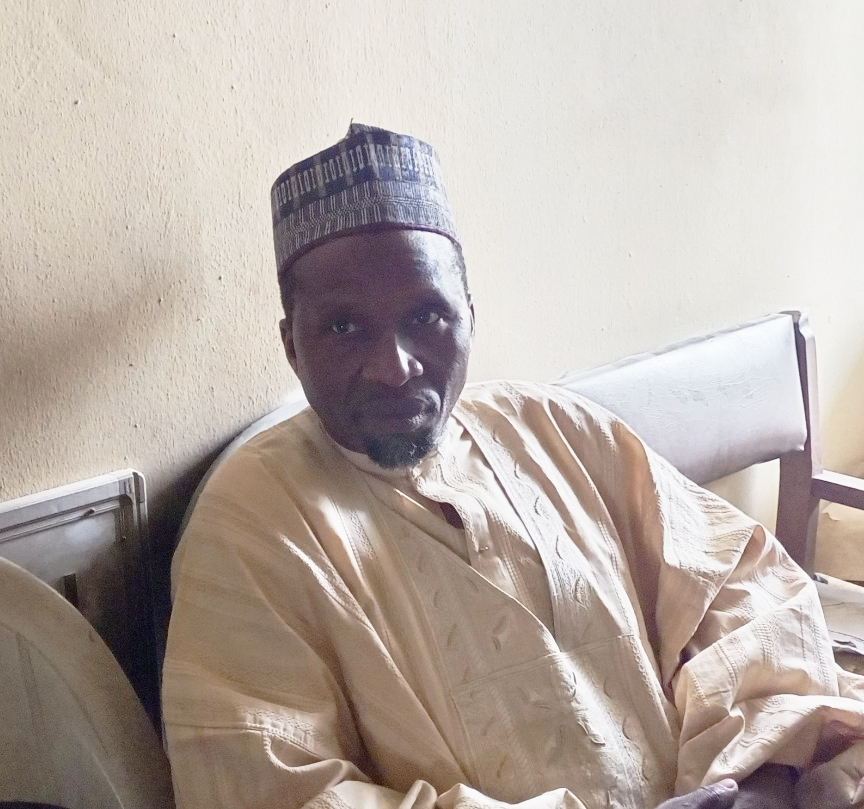 "I was so impressed to hear about what this women group are doing to encourage community children to go back to school"
Alhaji Muhammed Mohabuqs (Tudun Nufawa community leader), Jakara Community, Kano municipal LGA, Kano State.